Automation of employee On-boarding is one of the vital processes to empower your employees. ProLS is an effective online learning management system whereby you can enrol yourself as a student, learner, trainer, instructor, employee or administrator to either gain vital knowledge and skills to upgrade your professional or business profile or if you are on the other side of the flow of knowledge i.e. Trainer or Instructor, then you can create a monetization pipeline by registering and marketing your fully built courses.
In this way, ProLS – Learning Management System is a complete and viable digital solution for the subscribers as well as content owners. Although ProLS – LMS caters to all the online needs of the academia such as schools, colleges and universities, but it does not certainly mean that the scope of ProLS LMS is limited to these educational sectors. ProLS also takes care of all the learning needs of corporate organizations.
Importance of Employee On-boarding Automation:
One such need of corporate or multinational organizations is to create a robust and autonomous employee on-boarding process through which they can share organizational workflow culture as well as guidance to basic technical functions that are of crucial importance especially to the newly inducted employee on-boarding. Retaining these newly hired employees to gauge their productivity levels is very important for the employer or the hiring company. But unfortunately, in many cases, organizations fail to provide a growing learning environment which subsequently ends in the company losing new but talented employees.
It is at the heart of any effective online Learning Management System to devise and automate the employee on-boarding process autonomously so that the new employees feel a sense of growth and systemic structure within the organization for its employees.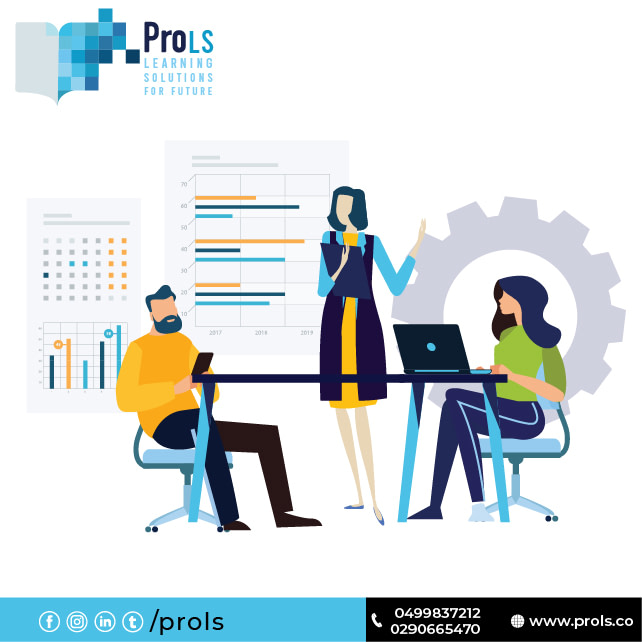 Workplace activities of an organization can be made seamless by the deployment of a smart and competitive on-boarding system. Certain activities such as trainings to the new hires can be streamlined through the same employee on-boarding ProLS LMS software. This training through an LMS has proven to increase the capacity of the employees along with a maximized clarity to start their work with the pre-built ability to cope with the problems and challenges up ahead. Here is a comprehensive effect of employee on-boarding training on their relationship with the company.
A robust learning management system streamlines the entire on boarding process. It means that (most if not all) of the HR processes can be streamlined and rendered autonomous with the application of ProLS – LMS. The clarity in the guidance regarding training modules can be used to integrate different other resources with ProLS – LMS such that there is no need to recreate the entire initial employee training modules for every hiring schedule. Hence, on boarding framework gets streamlined and standardized with the application of an LMS.
A well-established Learning Management System does not simply provide training modules to the newly hired employees but it also tracks the training progress of each and every employee. This integration function helps in identifying both the strong and weak areas of the new on-boarding employees. This data regarding their skillset can be utilized at any time during the course of their employment to assign them the tasks that are consistent with the skillset of the very employee.
Additionally, the weak areas of any employee can be made effective by recommending a certain training module to him/her. This approach of providing a perpetually growing environment keeps the employees engaged and gives them the courage to optimize their outcomes to its full potential.
ProLS - LMS is integrated with a number of integrations such as assessment models (quizzes and aptitude based personality tests) which helps the organizations to evaluate the skills and performance of new employees and only make quality addition of employees to the company. These assessment models ensure that the core abilities of an employee are aligned with the role he has been assigned.
This is one of the greatest challenge for some companies that they lack a skilled workforce. One employee down the network of functions when stops performing affects the entire chain of events which subsequently leads to the decreased outcomes. With the application of an effective online learning management system for employee on-boarding, the companies can overcome these kinds of challenges and let their employees be in a continually learning phase to boost their professional career and benefit the organization too.
When it comes to working in a competitive company with a multinational status or scope of work, then their employees need to be on board with not just their own company policies but also with the national and international laws, terms and conditions, and rules and regulations to comply with the standards of the state or borders. An effective learning management system enables the employees to stay updated with the latest rules and regulations that can require their attention at any given time during the course of their employment.
ProLS – Learning Management System comes with the latest tools and technologies to overcome all the organizational challenges and increase the productivity of the employees by providing a tailored and robust solution to automate the entire employee on-boarding process.