Many of the corporate and multi-national companies prefer to keep the sanctity of the content of their training modules private. In other words, data privacy is of vital importance. It means that even though they hire a third party service provider to host and set up the learning management system for their company, the content of the presentations, training modules, certain courses and other employee building techniques shall not be disclosed to even the hosts.
Learning management systems are deployed within a number of organizations for increasing the skill set of their employees. Especially, within a corporate culture, there are on-going sets of training modules and other capacity-building programs designed solely to increase the performance metrics of their employees so as to optimize the workplace operations of the business to generate revenue and leads. Similarly, this encryption/data privacy is also established over the personal data of the employees working within the very company and participating in those training sessions.
This is the era of digitalization and information hack is the greatest source of scam and fraudulent activities and when it comes to the submission of your personal information on an online platform, the assurance of data protection of that information is a must since cybersecurity is the quickest route to ensure that your online submissions are end to end encrypted.
Learning Management System are now not limited to multi-national companies or corporate agencies. The schools, academies and even the universities have launched their online portals for continuing their schedules in the light of Covid-19 corona virus pandemic. Apart from these academic institutions, various other organizations such as certain training organizations have moved their systems online. Some companies have set up their employee on-boarding systems while others have implemented the in house employee capacity improvement and training systems.
Many of these learning portals are autonomous and in order to provide a detailed and refined performance analytics, almost all of these learning management software implemented in different organizations require the participants to enter their personal information for registration. The security and data privacy of this information is the most crucial responsibility of any web-based information requesting application. However, the use of this information is often prone to malpractice in the covers of long structured privacy policies and their associated jargons.
ProLS is an online Learning Management LMS system that offers its learning solutions to schools, colleges, academies, universities, corporate organizations, and for in-house training requirements. The customized online learning content can be delivered to the learners in a variety of formats such as quizzes, assignments, infographics, video interactions, gamified learning and other user-oriented approaches. This customized learning increases the effectiveness of the modules exponentially since themed based learning is proven to last longer than the conventional monotonous learning approach.
ProLS - LMS is a completely robust learning solution that not only offers content creation and management options but also protects the submitted data and ensures the data privacy. The security and data privacy of the learners can be made easy with ProLS LMS learning solutions. ProLS not only protects the content of learning and training materials but also ensures the data privacy protection of the personal information entered by the participants. ProLS does not risk the data privacy of its users and that is why cyber security is one of the top concerns addressed by ProLS.
Here are some of the steps taken by ProLS to ensure the cybersecurity/data privacy of the users registered on our platform.
SSL Encryption For Data Privacy
In order to ensure the data privacy from the very start, ProLS makes sure that your submitted is encrypted as soon as you submit it. The framework of ProLS communicates only over Secure Sockets Layer which is also known as SSL. An SSL certification protects your login credentials and provides your data privacy with an insulation layer to keep its identity hidden from any online data capturing hacks.
The encryption creates a privacy layer between your data submission on our website and any online existing potential threat to your data. In this way, one way that ProLS works to make sure your data is always protected is to protect and encrypt information with our online presence. You can also verify whether any website is protecting your information with SSL or not by checking to find the lock in your URL section just behind it. If you can identify a small green lock, then it means that website is secured by HTTP web protocol and hence any information submitted on that website stays private.
Accessibility Protection
ProLS LMS works by creating of protection with LMS user permissions. ProLS offers its users with diverse user permission and other control metrics to manage who has access to what information and content. In this way, ProLS lets you choose whom you can grant permission to certain content and by offering you these permissions and controls, ProLS reduces the risks of your data being compromised since you have the lock and keys all by yourself. ProLS understands that deciding on who to give what permission to can be a mind blowing task. Therefore, we let you create different types of user accounts based on their roles with predefined permissions for your ease of use.
Third Party Password Authentication
ProLS lets you put an additional privacy protection layer on your user account by introducing a third party password authentication. In this way, even in the worst case of your password being captured by any online intruder, your account will remain under your control and no information could be possibly accessed by anyone.
Single Sign-on
ProLS helps you secure you're your employee data with the single sign-on feature. Single sign-on is the trendiest security and data privacy solution to avoid the scams that may capture your data entries online. Single sign-on system is the latest data compliance and safety solution for companies using a number of web applications.
With single sign on, as the name states itself, you can access all of these web apps from signing in to only one of them. In this way, frequency of your password submission online is reduced and hence the chances of data breach can be significantly reduced.
Two factor authentication is yet another trendy password protection layer wherein you can choose to enter an additional password that is either from a list of predefined codes or it is generated randomly when the need is prompted. In this way, the authorized logins with true credentials will still not be able to access your account.
IP Blocker
In the event that you realize somebody is trying to access your user account from a suspicious IP address, the IP blocker cyber security solution lets you block that certain IP address. It means that the intruder will not be able to access your ID from the same system ever again.
Private Domains for In-house Training
The sole purpose of in-house training is that the training needs to stay in the house. It means that the users of an in house training platform will require a single, verified, and encrypted domain. This domain should be kept private and can either be a dedicated LMS portal or be established on the subdomain of your company's official domain.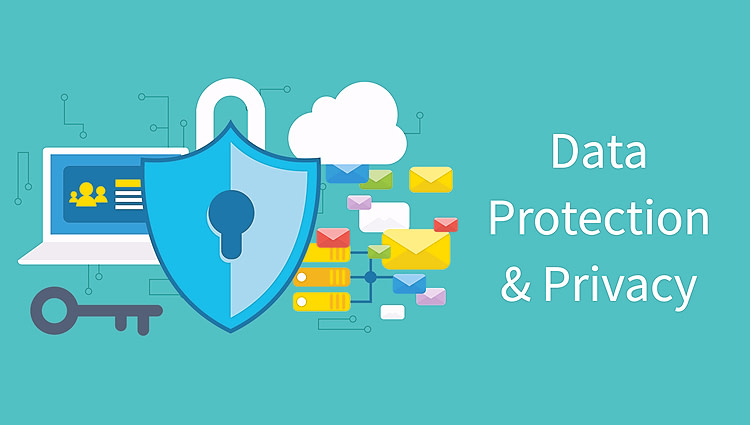 24/7 Support
ProLS offers 24/7 support for its registered users to work it out if there are any doubts posed by any user regarding the breach of his/her data privacy being submitted on the portal of ProLS. Additionally, ProLS conducts regular cyber security checkups to ensure that all of the functions are working well and there are no bugs effecting the performance of these protection layers.